Solid Bone is Fons Bonink. Fons heeft meer dan 25 jaar ervaring met project management, product owner en met adviseren en leiden van afdelingen en organisaties in Nederland en buitenland.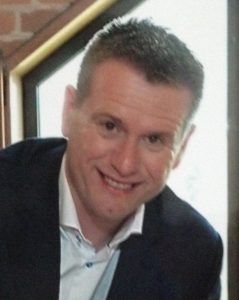 Kernwaarden van Solid Bone genoemd door klanten en oud collega's:
betrouwbaar
ervaren
one of the best in the industry
pragmatisch
beslist op feiten
solide
resultaatgericht
Fons is toegankelijk voor alle niveaus binnen de organisatie wat hem een echte relatiebouwer maakt.
Gedachte achter Solid Bone
Solid betekent stevig en betrouwbaar.
Bone is de ruggengraat van de organisatie, zonder de bone een slappe organisatie.
Bone betekent een versterking van de organisatie.
Bone verbindt klant, IT, organisatie en medewerker.
Bone is de bijnaam van Fons Bonink.
Projecten van Solid Bone
Project Ontwikkeling & Implementatie enigmaCare – digital ritformulier applicatie voor ambulancevervoerders in 5 RAV's (lees artikel)
Project Ambulance op Afspraak en RBS Care Planning software van ambulances
Leiding geven als Informatie Manager aan team van applicatie managers voor Inkoop/HR/Finance systemen/ Ambulance
Project  OV Chipkaart Webshop Connexxion
Project Website Connexxion Business Taxi (icm Payment Service Providers)
Project E-ticket webshop (icm Payment Service Providers)
Project Balie Applicatie voor OV Chipkaart voor service loketten en winkeliers
Project Ophaal device voor OV Chipkaart producten in winkels en bussen
Project Implementatie Personeelsdossier Scan Software
Project Uitrol nieuwe kassa oplossing voor service loketten
Project Implementatie Missing Checkout OV Chipkaart
Project Verhuizen Klantenservice Openbaar Vervoer Afdeling naar andere locatie
Leiding geven als Manager Klantenservice aan Klantenservice Openbaar Vervoer afdeling
Leiding geven als Manager Verkoopbinnendienst
Project Opzetten 7 & 24 uur Global Support Organisatie voor Cybertech/NICE
Project Inrichten in Incident & Problem Management Applicatie (ITIL Based)
Leiding geven als Global Support Director aan Global Support Organisatie (Cybertech)
Advies Crawford
Leiding geven als Operations Director Northern & Eastern Europe aan Field Service Organisatie in Benelux, Denemarken, Oost Europa en Rusland
Project professionaliseren service organisatie Rusland
Project implementatie outsourcing contract retailer Nederland
Project implementatie geautomatiseerd planning systeem field service organisatie Benelux en Denemarken
Leiding geven als Business Unit Manager Finance & Retail Service Nederland (winst & verlies verantwoordelijk)
Leiding geven als Operations Director Northern Europe (120 FTE)
Project Anti-Skimming geldautomaten
Project Centralisatie Call Center van Amsterdam naar Schotland
Project Implementatie Mobiele Applicatie voor Field Service Enigineers
Leiding geven Account Support Director aan Account Support Managers Noord Europa
Project Manager Implementatie Euro(€) op geldautomaten en kassa
Project deelnemer Integratie overgenomen Bedrijven
Project Manager "Jaar 2000"
Leiding geven aan Teradata warehouse engineers in Noord Europa en verkoop van service contracten aan klanten in Noord Europa
Leiding geven aan Service organsatie / Field Engineers geldautomaten